Timber tower for Sydney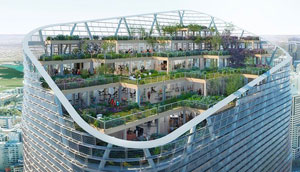 A forty storey timber tower is planned for Sydney. Designers say the building will be operating from day one with 100 percent renewable energy. The building will be home for Atlassian, a technology company.
Filling in the spaces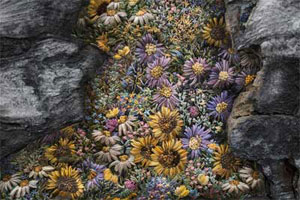 What do you do when bark is missing on a tree trunk? If you are Diana Yevtukh, then you embroider flowers and other items, andplace them on the trees.
A toilet for a shrew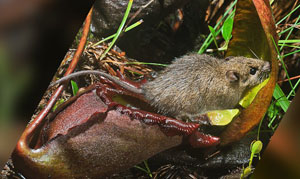 Nothing goes to waste in the forests of Borneo. A pitcher plant provides the perfect toilet for shrews. The plant also eats insects in addition to the poo.
Feedback - I'm always happy to receive feedback about my site.
Please contact me here.
This page was updated by an isolated Diana Kupke (Diana Mann) on 25 July 2020