Very very old tree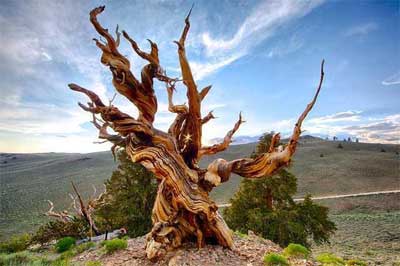 This is a Californian bristlecone pine tree which was apparently seeded in 2833 BC! It is believed to be 4850 years old!
Rainbow house

This is a cheerful sight. What was once a falling apart house in Arkansas has been given new life. Okuda San Miguel undertook the transformation, which was not his first. He has also redecorated a Denver church and, below, a castle in France.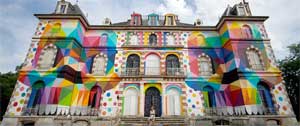 Pink and perfect!

This beautiful three metre manta ray is called Inspector Clouseau and has been spotted off the Great Barrier Reef. He was first discovered in 2015 and has only been seen seven times during the intervening years.
Library for the future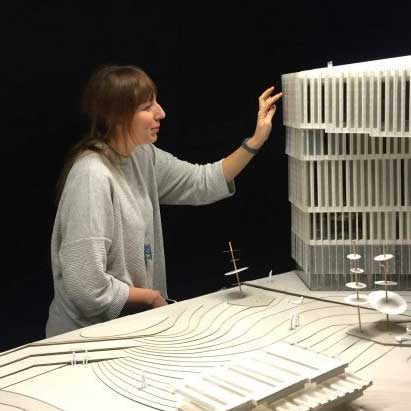 You may not have heard of the Future Library Trust which is a long term project. Firstly, in 2014, artist Katie Paterson planted 1000 Norwegian spruce trees near Frognerseteren station in Norway. In 2114 they will be cut down and the paper from them will be used to print 3000 copies of 100 texts which are being collected over a 100 year period.
The Trust invites selected authors to contribute works in any genre, length, or language. One author is selected each year during a 100 year period.
The texts are stored in Oslo where visitors may see the name of the author and the title, but nothing else. We just have to wait until 2114.
Diana's Library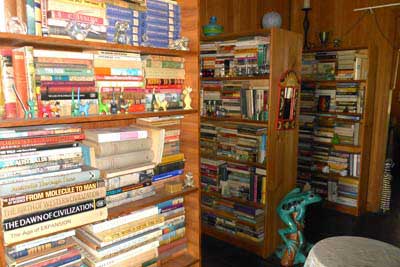 I have a personal library of around 1000 books which are kept in a room devoted to books, as well as lining a passage. It is very difficult to dust this area as I am constantly distracted.
Tiny and pink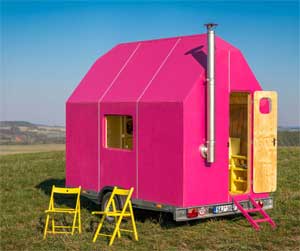 You wouldn't lose this house in a hurry! It is one of the many designs for affordable homes. It was built on a trailer which means it can easily be moved.
Gigantic frog
These amazing Goliath frogs build nests and, in the process, they move rocks, which weigh up to two kilograms! The nests are protected ponds for their offspring. Goliath frogs are only found in Cameroon and Equatorial Guinea.
Cat playground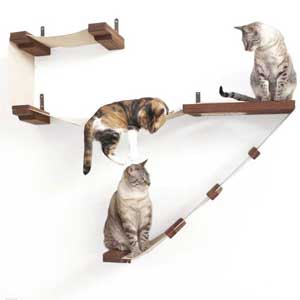 The cat playground above is not related in any way to a pilot project in Babahoyo, in Ecuador, which is responsible for building temporary shelters for dogs and cats.
Chernobyl Frog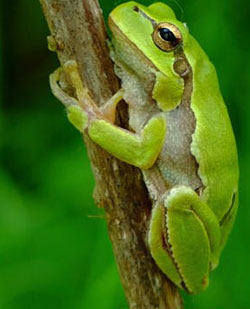 Since the Chernobyl explosion at the nuclear power plant in 1986, wildlife has proliferated in the area. This frog, which lives in the exclusion zone, is darker than those which live in areas which haven't been inundated with radiation. The whole area is now home not only to frogs, but to bison, brown bears, wolves and horses.
Studies are continuing into other living creatures in the zone which include birds, fish, bees and earthworms.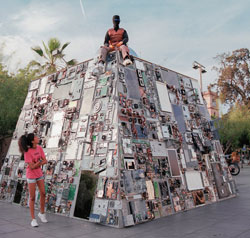 This pavilion is made from a range of laptops, mobile phones and computers, which were divided into pieces. Interestingly inside the area, there is absolutely no reception.
Feedback - I'm always happy to receive feedback about my site.
Please contact me here.
This page was updated by an isolated Diana Kupke (Diana Mann) on 30 May 2020