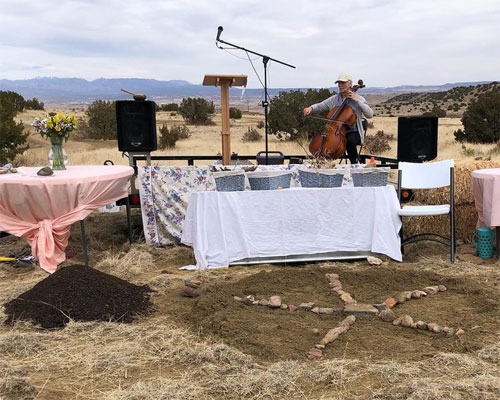 Compost from humans!
A fascinating story from Margaret Osborne reveals that in Colorado there is available natural reduction which is body composting. A base of wood chips, alfalfa, and straw is placed in a wooden box and the body (dead) is place on top then covered with more layers.
Once the composting is completed about a cubic yard of soil is available. This is not allowed to be used to grow food but can be used to make flower gardens.
Below 3d house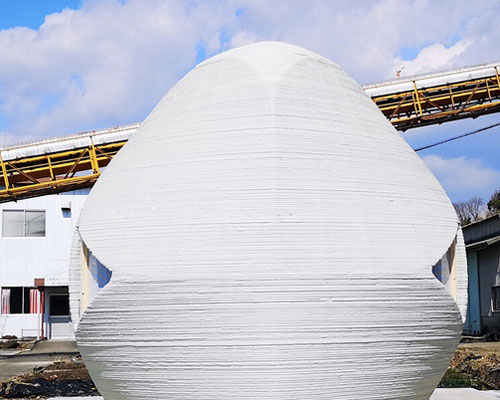 A Japanese company, Serendix, has made a 3D house in under 24 hours! The house is based on a reinforced concrete frame. The sphere was designed by Masayuki Sono, a Japanese architect. It is envisaged such homes can be a quick fix after natural disasters.
Avenue of Dishonour at Tallygaroopna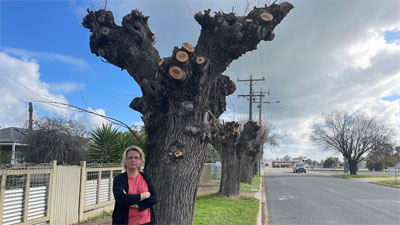 A butchered memorial. Local farmer, Natalie Akers, is devastated. As am I.
A cauliflower by any other name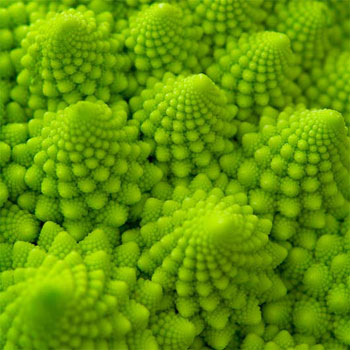 ZME Science often has fascinating articles. This one, with the beautiful photograph of a cauliflower, caught my eye. You're looking at fractals and they also appear in clouds and coastlines.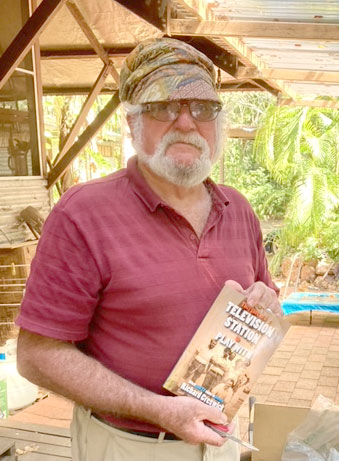 NT author, Richard Creswick, has written a wide ranging book about the advent of television into Darwin fifty years ago.

This flying car is today's model! It has a maiden flight of 35 minutes in Slovakia. The car turns into a two seater aircraft in three minutes!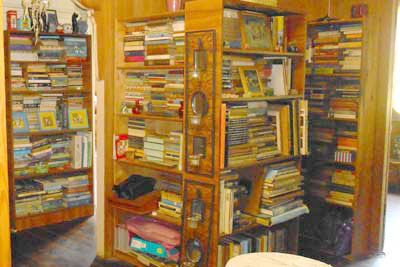 This is a small section of my personal library. The 1000 books gave me a sense of security during my two month self isolation. At the same time my favourite library, the Gordon White Library, was closed due to Covid.
Timber tower for Sydney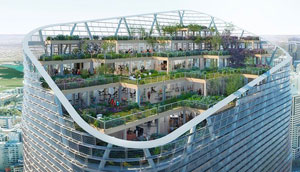 A forty storey timber tower is planned for Sydney. Designers say the building will be operating from day one with 100 percent renewable energy. The building will be home for Atlassian, a technology company.
Filling in the spaces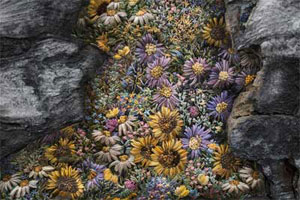 What do you do when bark is missing on a tree trunk? If you are Diana Yevtukh, then you embroider flowers and other items, andplace them on the trees.
A toilet for a shrew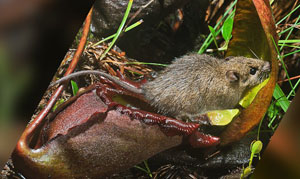 Nothing goes to waste in the forests of Borneo. A pitcher plant provides the perfect toilet for shrews. The plant also eats insects in addition to the poo.
Feedback - I'm always happy to receive feedback about my site.
Please contact me here.
This page was updated by Diana Kupke (Diana Mann) on 2 May 2022